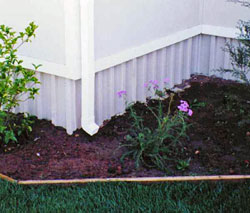 Look at the results!
"I specialize in foundation retrofits of older homes originally built onto posts and piers. The Anchorpanel foundation is faster than all my other retrofit options and around half the cost. It meets the seismic zone four requirements. Lenders, insurers, and building officials have always approved it. From my perspective it is the only retrofit option, unless you want to throw money away."

Andy Harney, Foundation Contractor
Fort Bragg, CA
"I recently had to retrofit a perimeter foundation under my existing manufactured home, in order to qualify for a low-interest loan. I was totally stunned by the low cost, high speed, and especially the absolute rock-solid feeling the system brought to my entire home. I emphatically recommend Anchorpanel to anyone! When I retire from PG&E I want to go out and sell this stuff!"

David Wylie, Home Owner, Pacific Gas and Electric Supervisor
Mendocino, CA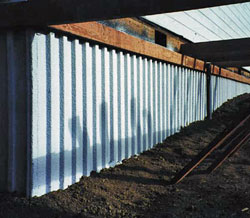 Anchorpanel lends itself to the addition of color, texture, deck ledgers and other attachments.