Exploit CAD to save effort on trench layouts. Batter boards are not required. All trench layouts can be made from two reference stakes!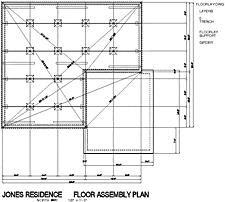 Build the floor quickly and accurately, then use it to define the foundation geometry.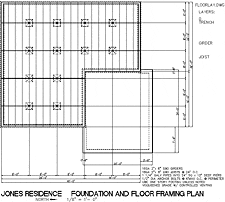 The finished product is better, more accurate, and it costs less!
We look to a future of integrating Anchorpanel with floor systems, and so providing complete foundation and floor kits, perfectly matching specific homes and sites, much as roof truss kits are provided now. This concept will considerably save on cost and increase the quality and reliability of panelized home installations.